Discover with us how awesome companies help us make the world more sustainable and a better place. This pick of the week is Delilah Home, sustainable living for every day.
---
Some of the links in this post are partner/ambassador/affiliate links. Please read our Affiliate disclaimer for more info. Sharing is caring!
---
Delilah Home was named after a scared puppy who survived a life-threatening ordeal in the Carolina mountains.
She weathered extreme cold temperatures and record winds by living off the land for 62 days.
An entire community gathered, waiting and hoping for her return before she was finally reunited with her family.
Sustainability, impact, community are the fundamental pillars of Delilah Home.
Statements and visions of the company's mission are not just corporate speaking.
These are their way of living their lives while they are not at work.
The core values of Delilah Home were not born out of a branding session, they are a part of who they are as human beings and are at the core of every decision they make.
Delilah Home care about quality, the environment, and the community.
They manufacture and partner with factories who are certified to the highest textile standard.
All of Delilah Home products are manufactured to the Global Organic Textile Standard (GOTS), using the highest quality organic cotton and hemp. Their products are also vegan certified.
With little to no chemicals used in their entire supply chain, they aim to protect the environment from toxic chemicals still widely used in traditional processing of cotton and promote every day sustainable living.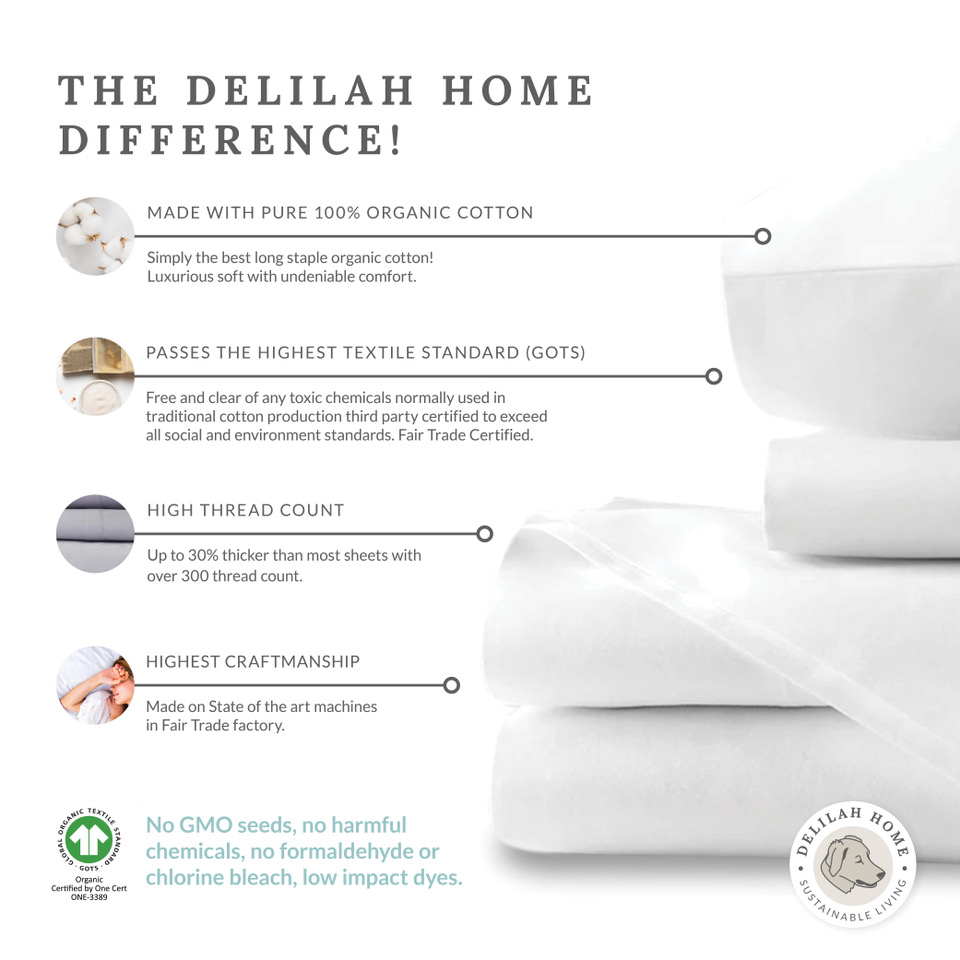 As results, "pure" products from Delilah Home are the safest and cleanest textiles available on the market. 
Moreover, Delilah Home believe in being stewards of our community and partner with local charities (Humane Society, Habitat, Make A Wish, Beds for Kids).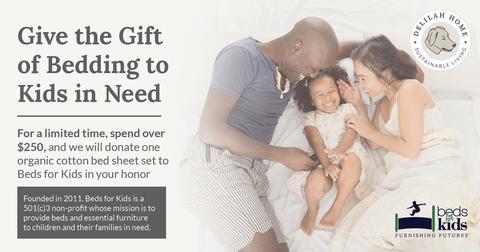 Check Delilah Home products here.