Do you love your pet but also love your living space?
---
Some of the links in this post are affiliate links. Please read our Affiliate disclaimer for more info. Sharing is caring!
---
With an estimated 41% of households having pets, it's time to start considering how you can make your living room pet-friendly while still maintaining a stylish and clean environment. 
Pets are great companions. They give us emotional support, lower stress and loneliness, increase opportunities to exercise, get outside, improve our social life (even our dating game), and add to a child's self-esteem and positive emotional development. 
Does your pet feel at home in your living space as much as you do?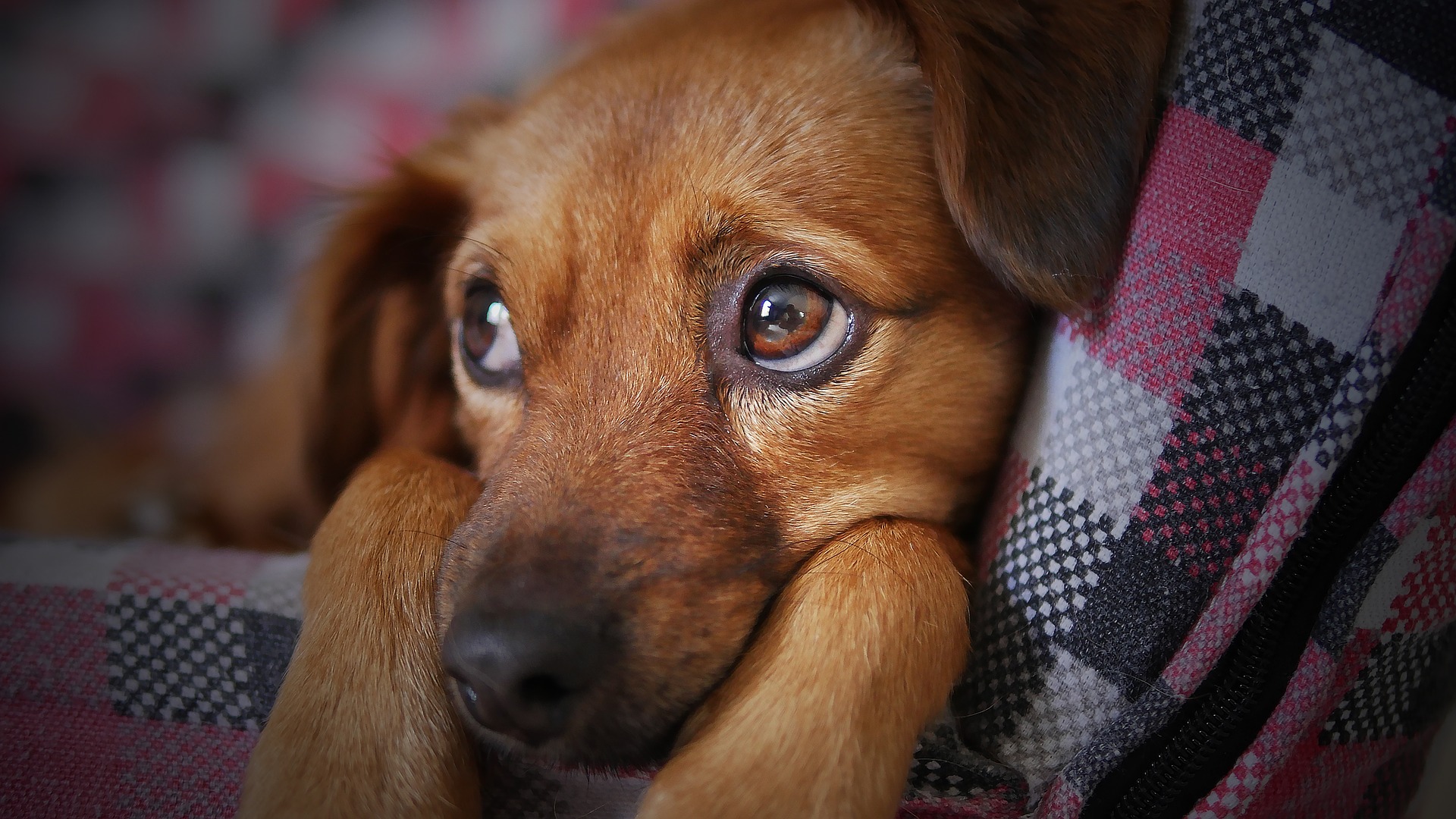 Follow these eight top tips to transform your living room into a purrfect pet-friendly oasis for your companion friends.
1. Choose a floor that is easy to clean.
Pets and spotless floors don't always go hand in hand. However, you can choose a floor that doesn't dent or scratch easily and doesn't require rapid cleaning. Luxury vinyl planks, stone or ceramic tiles are the best options. They're quick to clean and have the additional advantage of keeping your pets cooler during hotter weather. Opting for household cleaners that are safe for pets is crucial, and you can even choose non-toxic and cost-effective alternatives to common cleaners. Check out Attitude's household products for pets, which have been designed with clean, gentle ingredients formulated all for their delicate skin.
Attitudes focuses on developing natural personal care and household products that promote healthy living. Their products are crafted using natural, hypoallergenic, and EWG VERIFIED™ ingredients, and adhere to the highest quality and eco-conscious standards. The entire product line is 100% vegan, cruelty-free, and certified by PETA and ECOLOGO. Additionally, their products are free from any potentially harmful substances according to the Environmental Working Group (EWG).
You should also be aware of any household hazards for pets.  The American Veterinary Medical Association offers a list of household hazards for pets with very specific hints about it.
2. Avoid highly-textured walls.
Opting for easy-to-clean wall finishes means you don't have to make any sacrifices when it comes to style. Satin or semi-gloss paints and washable paints or wallpapers help to repel fur and to keep those surfaces clean for longer.
3. Smart window treatment.
Vertical blinds are most recommended as they part easily, can be cordless, and allow pets to easily and safely slip through. They're also not particularly inviting to chew as horizontal and wooden ones are.
Shades and shutters are a great choice as pets can slip behind without damaging them. Roller shades are particularly recommended as they don't collect much pet hair. Opting for roman shades or interior window shutters allows you to get a classy and sophisticated look and have your pet safely play around them. Avoid bamboo shades as they often have nice dangly cords and are not very sturdy.
For fabric curtains, lightweight fabric that doesn't puddle on the floor is a wise choice. However, if you have cats who love climbing on fabric, keep their claws trimmed or try putting caps over their claws. Soft Paws and similar products are a wise choice.
4. Comfy beds.
When planning the seating for your living room, take into account your pet's bed in your design and layout. Choosing a pet bed made of high-quality materials with a simple contemporary design will enhance the rest of your interiors too.
5. Their very own spot.
Consider incorporating some pet-friendly shelves or window perches when designing your living room. They're a perfect idea to save floor space and to decorate a wall in a unique way. Cats, in particular, love to climb and be as high up as possible. Your four-legged friends will love to climb and discover the new possibilities.
Another great way to make the space feel like your pet's own is to include some of their favorite toys. This can be anything from a plush toy to a chew toy. Just make sure that any toys you include are safe and won't pose a choking hazard.
You can also add some personal touches to the space, such as a name tag or a photo of your dog. These small touches will make the space feel like it truly belongs to your furry friend.
Maintaining Your Pet's Spot
Now that you've created the perfect spot for your dog, it's important to keep it clean and well-maintained. Regularly washing your dog's bedding or crate will help to keep it free of dirt, bacteria, and odors.
If your dog has accidents in their designated spot, be sure to clean it up right away. Use an enzyme cleaner to completely remove any stains and odors.
Finally, make sure to check on your dog's spot regularly to ensure that it is still comfortable and safe. Replace any worn bedding or toys as needed, and make adjustments to the space if necessary.
By creating a comfortable and personalized space for your dog, you're not only providing them with a cozy spot to relax, but you're also showing them how much you care. With a little effort and creativity, you can create a space that your furry friend will love and enjoy for years to come.
6. Protect your sofa.
Durability and clean-ability are crucial when designing and decorating with pets in mind.
Choose tough fabrics for your sofa and chairs, easy to clean and that won't be damaged easily.
Sofa covers are a savvy pet (and kids) friendly option. You can quickly wash them periodically and change them when worn out. 
Furthermore, covers allow you to update you living room easily and cost-effectively, showing off your personality and style.
7. Beware of plants.
Houseplants and pets are not always best friends. The American Veterinary Medical Association advises to protect your pets' health by avoiding household plants that can sicken them. Certain types of lilies, daisies and azaleas are known to be toxic. But also some nontoxic plants, like roses, bamboo or baby's breath can cause stomach upset and illness. The American Society for the Prevention of Cruelty to Animals has a comprehensive list of plants that are toxic to pets. So if you really want to add a touch of green to your living room, opt for faux plants.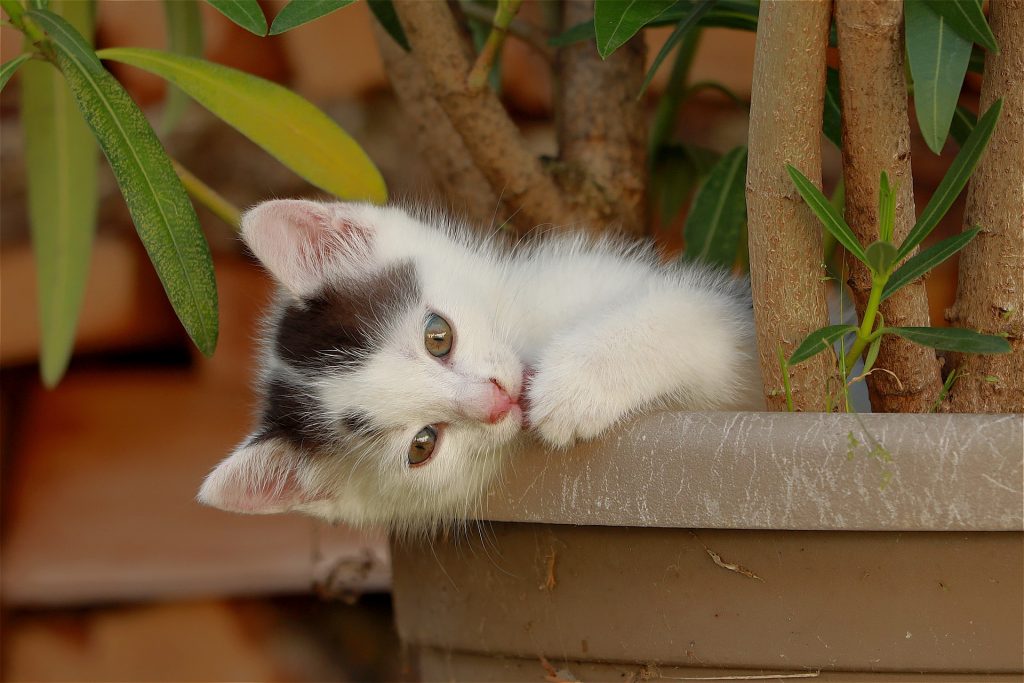 8. Eliminate Bad Behavior
As much as we love our pets, bad behavior can put a damper on the relationship. However, the good news is that bad behavior can be eliminated with a little patience, consistency, and training.
Whether it's excessive barking, chewing, or digging, there are effective ways to train your pet to behave appropriately. By teaching your furry companion basic obedience commands such as sit, stay, and come, you can create a well-behaved pet that listens to your commands and behaves properly in your home. 
Eliminating bad behavior in your furry companion can have numerous benefits that go beyond just having a well-behaved pet. Picture this – no more chewed-up shoes, scratched up furniture, or soiled carpets! With good behavior, your pet will become an integral part of your home decor rather than a source of destruction. 
Conclusion
In conclusion, creating a pet-friendly living room is not only beneficial for your furry companion, but it can also be a unique way to make your home energy-efficient and cozy. By incorporating pet-friendly furniture, accessories, and décor, you can create a comfortable and stylish space that both you and your pet can enjoy.
So, if you are a pet lover, don't hesitate to create a space that is not only aesthetically pleasing but also comfortable and safe for your furry companion. By doing so, you can enhance the bond between you and your pet while making your home a happier and healthier place to live.