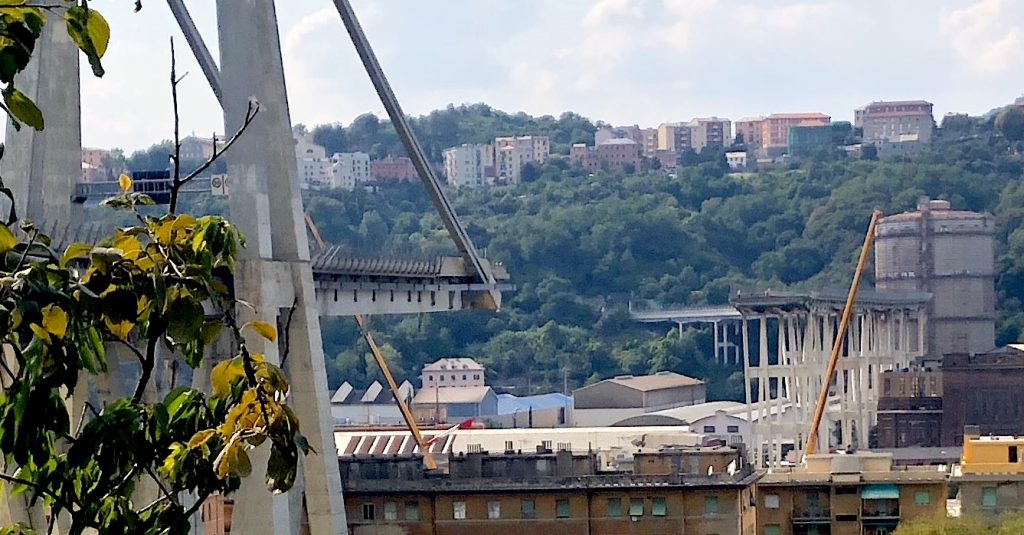 "London Bridge Is Falling Down" is one the most popular traditional English nursery songs. World-wide there are different versions, but the core vision is pretty much the same. No matter the material of which it's built, over time the bridge looses its load-carrying capacity and eventually falls down.
Kids sing the lyrics lightheartedly as collapsing is the natural innocuous way a bridge ends. But what the composition really describes is one if the worst structural failure you'd prefer not to see. The song actually omits to mention the tragic consequences the falling of a bridge can have.
The Polcevera Viaduct
The Morandi Bridge (officially Polcevera Viaduct) in Italy sadly reminded them to the world last summer.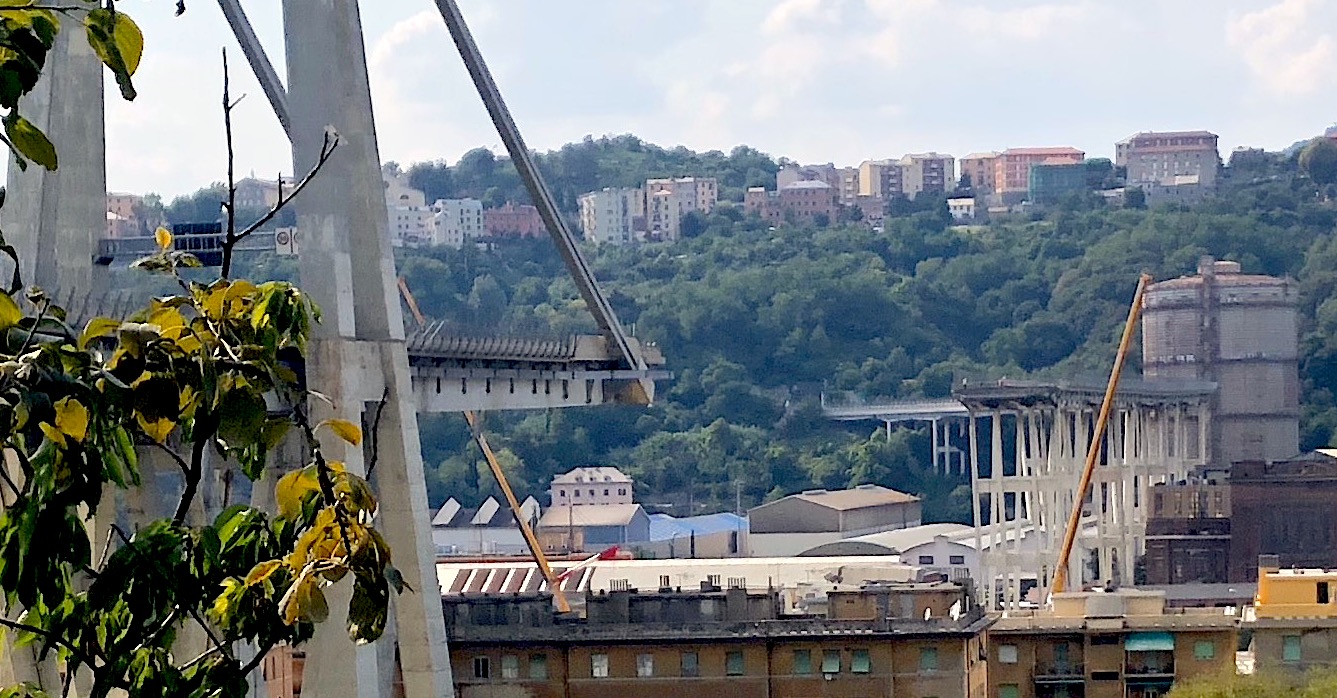 Built between 1963 and 1967, the bridge linked two districts of the city of Genoa and crossed the river Polcevera. It became famous in August 2018 when it partially collapsed, killing 43 people who were crossing it. The continuous restoration works carried out since the 1970s were not sufficient to prevent the tragic event.
What's most worrying and shameful is that it was not an isolated case for the country. The newspaper Corriere della Sera reported it was the 11th bridge to fall down in Italy since 2013. [1]
Bridges are highly stressed structures and on the long run they suffer from fatigue and pressure. This doesn't mean that they cannot be restored and their life extended. 3D modelling can save lives and the environment. It can be a pivotal tool to verify bridges' current operational safety and upgrade them.
Arup's Bridge Information Model
The Arup's Bridge Information Model (BrIM) is a great example of this application.
The 3D models help the working team to visualise advanced calculations, and enable advanced static and fatigue modelling under different scenarios. The expertise and knowledge acquired during the ongoing bridge renovation programme is then used to design new bridges. [2]
Arup, in collaboration with RHDHV and Greisch, has developed a sustainable remediation programme to extend bridges' life for at least 30 years. Based on digital design, it will allow the refurbishment of eight of the 200 bridges in the Netherlands risking collapse. In the video below Arup explains in details their approach and how 3D models were used to find the most effective solutions.
To sum up, 3D Modelling can really save lives and the environment.
If you are curious about 3D modelling and construction, you may be interested in reading our post on the first two-storey 3D printed house in Europe.
References:
[1] "Dieci i ponti crollati in 5 anni: in calo la manutenzione e gli investimenti". Corriere della Sera. 14 August 2018. Retrieved 15 August 2018.
[2] https://www.arup.com/projects/rijkswaterstaat-bridge-renovations