Fancy a stroll in a secret 760m long corridor?
What about spying people from above?
Want to have a peek at one the most beautiful cities in the world?
If you have a spare minute, here's your chance to do all of it, exactly from where you are:
What is the Vasari Corridor?
The Vasari Corridor is a "secret" elevated enclosed footpath in the historic heart of Florence, Italy. It's 760m long. It connects Palazzo Vecchio passing through the Uffizi Gallery over Ponte Vecchio and ends at the Boboli Gardens and Palazzo Pitti. Built in 1564 by Giorgio Vasari in only five months, the passageway was commissioned by Cosimo I de' Medici to celebrate the wedding of his son Francesco I and Joanna of Austria.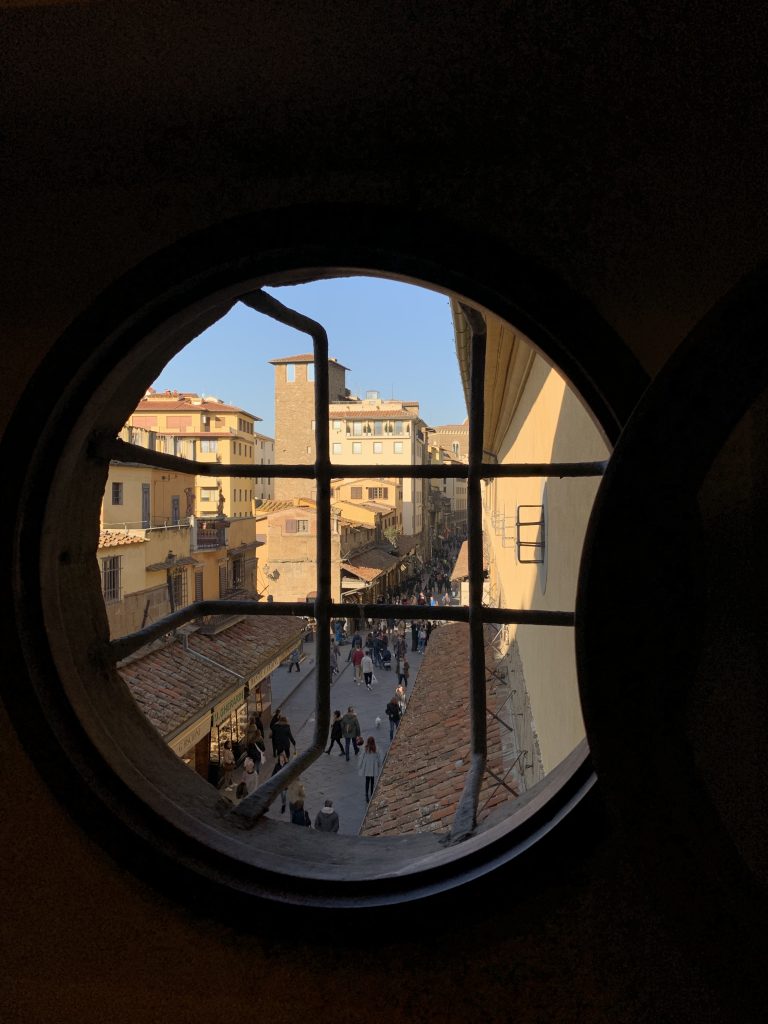 The corridor in the past….
The corridor had two main practical uses, as it allowed the aristocracy:
to have a stroll in the city center without having to walk through the busy streets and

to be free to spy people below.
Few years after the building of the passageway, the Grand Duke ordered to move the below historic meat market from Ponte Vecchio to another part of the city. He couldn't stand the unpleasant smells on his walk. Therefore in 1593 new jewellers replaced the butchers' shops along the bridge and they are still there today.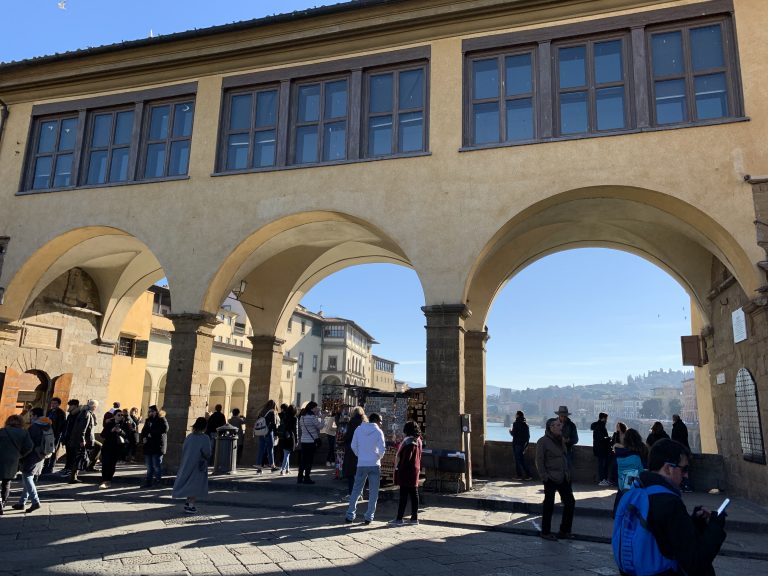 Adolf Hitler and Benito Mussolini also used the corridor as a safe route during their visit to Florence in 1939. For this event, Mussolini required to enlarge the series of panoramic windows on Ponte Vecchio to provide panoramic views of the river.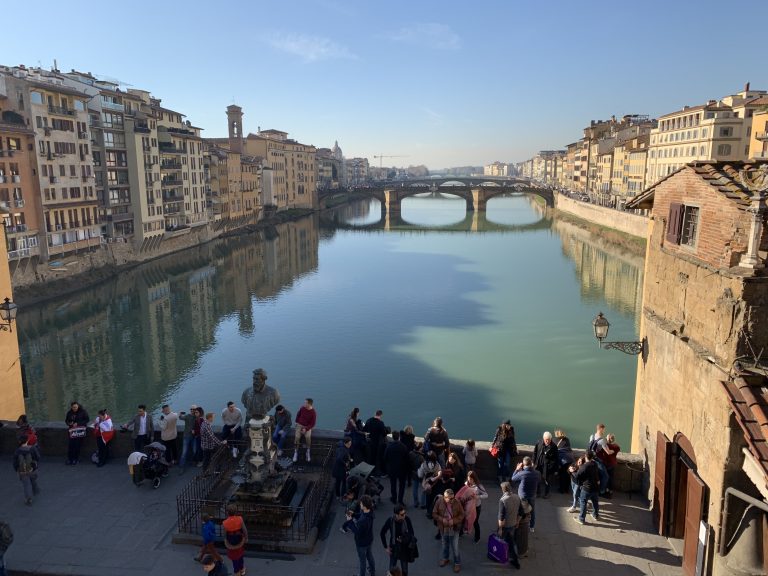 The corridor in the future….
The Vasari corridor displays magnificent works of art and offers stunning views of the city center and the Arno river from unique view points. It is currently closed for renovation, but it will open to the public in 2021 as per the plan of Eike Schmidt, The Uffizi director, who wants to abandon the "privileged" access system and promote the "democratic opening" of the passageway to the general public.
More info on the topic avaible at:
museumsinflorence.com/musei/corridoio_vasariano.html
https://www.thelocal.it/20190220/florences-secret-vasari-corridor-to-open-to-the-public-in-2021
https://www.italymagazine.com/news/vasari-corridor-florence-will-reopen-public