Is your living room pet-friendly?
---
Some of the links in this post are partner/ambassador/affiliate links. Please read our Affiliate disclaimer for more info. Sharing is caring!
---
Pets play an important role in many people's lives. In 2020 it is estimated that 12m (41% of) households have pets.
Pets are great companions. They give us emotional support, lower stress and loneliness, increase opportunities to exercise, get outside, improve our social life (even our dating game), and add to a child's self-esteem and positive emotional development.
But does your pet love and feel at home in your living space as much as you do?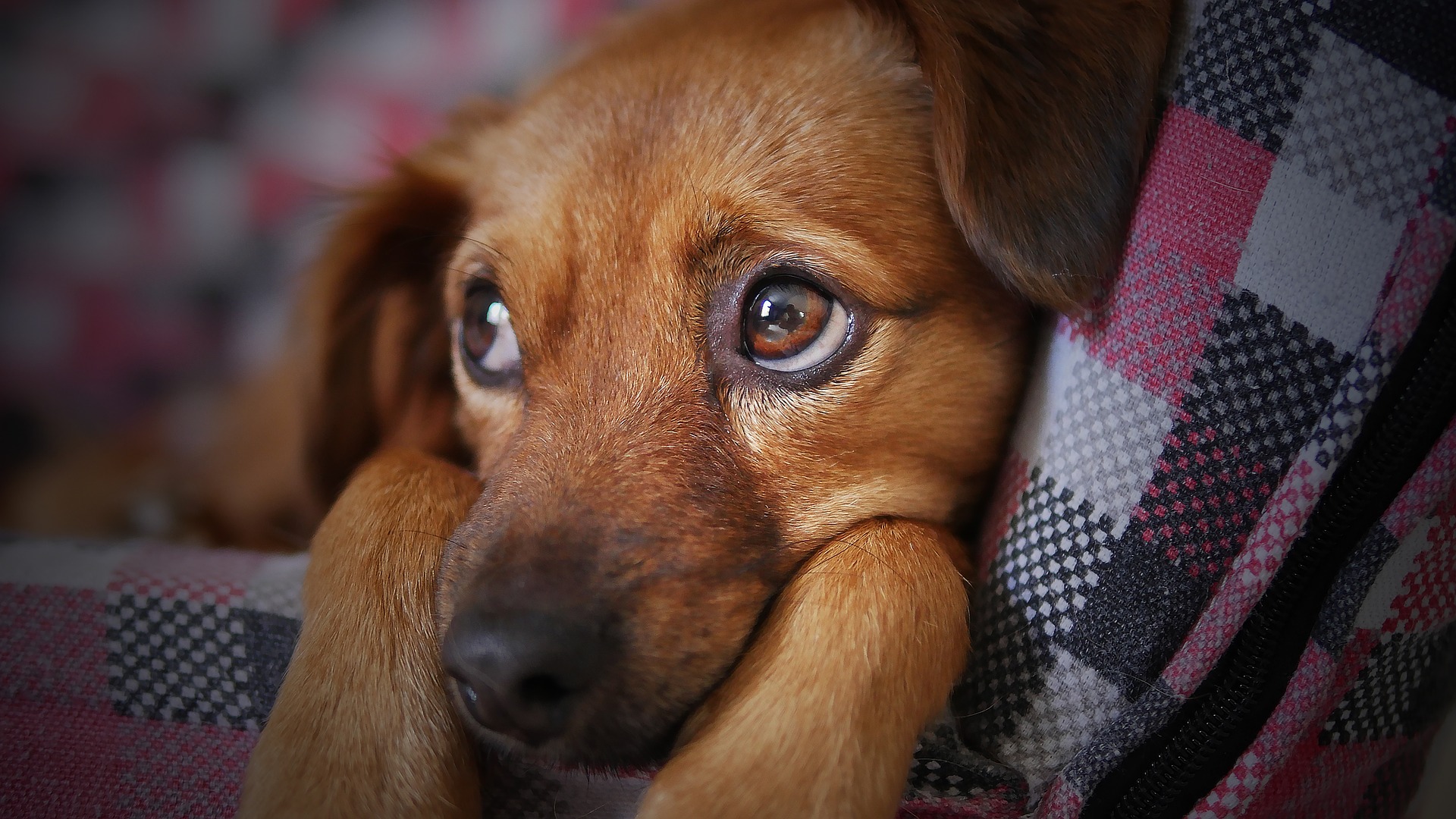 Check these seven top tips to transform your living room into a 'purrfect' pet-friendly oasis for your companion friends.
1. Choose a floor that is easy to clean.
A clean floor improves the general well-being of the occupants and creates a healthy atmosphere. Pets and spotless floors don't always go hand to hand.
You cannot avoid rainy muddy days and your pets energetic activities. But you can choose a floor that doesn't dent or scratch easily and doesn't require rapid cleaning. Luxury vinyl planks, stone or ceramic tiles are the best options. They're quick to clean and have the additional advantage of keeping your pets cooler during hotter weather.
Many household cleaners can be used securely for pets. The secret to use them in a healthy way, though, lies in reading and observing the products' labels and instructions.
To play safe, you may choose non-toxic and cost effective alternatives to common cleaners. Green Blaster Products provides enzyme based mold stain cleaners and eco-friendly cleaning products. Their biodegradable green products are effective and safer for people, pets, plants, and the environment.
The American Veterinary Medical Association offers a list of household hazards for pets with very specific hints about it.
2. Avoid highly-textured walls.
As floors, clean walls brighten up your room and maintain a healthy atmosphere. If you have small children or pets, you'll end up having some dirty spots on your walls sooner or later.
Opting for easy to clean finishing means you don't have to make any sacrifices when it comes to style. Satin or semi-gloss paints and washable paints or wallpapers help to repel fur and to keep those surfaces clean for longer.
Dulux Easycare is an innovative collection that uses stain repellant technology to repel spills and liquids, making cleaning up a piece of cake.
All Dulux interior wall paints are water-based and odour-free, so you won't have any problem finding environmentally- and pet-friendly, low-toxin paint in exactly the hue you want.
3. Smart window treatment.
Your pet loves to double check what's going on outside and be the first to see you coming home. Your window is also the perfect spot for a nap in the sunny days.
Vertical blinds are most recommended as they part easily, can be cordless, and allow pets to easily and safely slip through. They're also not particularly inviting to chew as horizontal and wooden ones are.
Shades and shutters are a great choice as pets can slip behind without damaging them. Roller shades are particularly recommended as they don't collect much pet hair which is always good. Opting for roman shades or interior window shutters allows you to get a classy and sophisticated look and have your pet safely play aroud them.
Bamboo shades may look great in your living room, but are not the best choice in term of pet-friendliness. They often have nice dangly cords and are not very sturdy. Especially cat can see them as an inviting hanging scratching pad purrfect for attacking.
If you love fabric curtains, lightweight fabric that doesn't puddle on the floor is a wise choise. Your pet will enjoy the view without messing around.
For cats who love climbing on fabric, this kind of curtain is not the safest one. and but you definitely want fabric window coverings, keep their claws trimmed or try putting caps over their claws. Soft Paws and simil is a wise choice. Your pet will enjoy the view without to mess around.
4. Comfy beds.
When you plan the seating for your living room, take into account your pet bed in your design and layout. In this way, you can easily transform the room into a pet-friendly space.
Choose a pet bed made of high quality materials. A simple contemporary design will enhance the rest of your interiors too.
5. Their very own spot.
Cats in particular are natural born climbers and love to be as high up as possible. Consider incorporating some pet-friendly shelves or window perches when designing your living room.
They're a perfect idea to save floor space and to decorate a wall in a unique way. Your four-legged friends will love to climb and discover the new possibilities.
6. Protect your sofa.
Durability and clean-ability are crucial when designing and decorating with pets in mind.
Choose tough fabrics for your sofa and chairs, easy to clean and that won't be damaged easily.
Sofa covers are a savvy pet (and kids) friendly option. You can quickly wash them periodically and change them when worn out.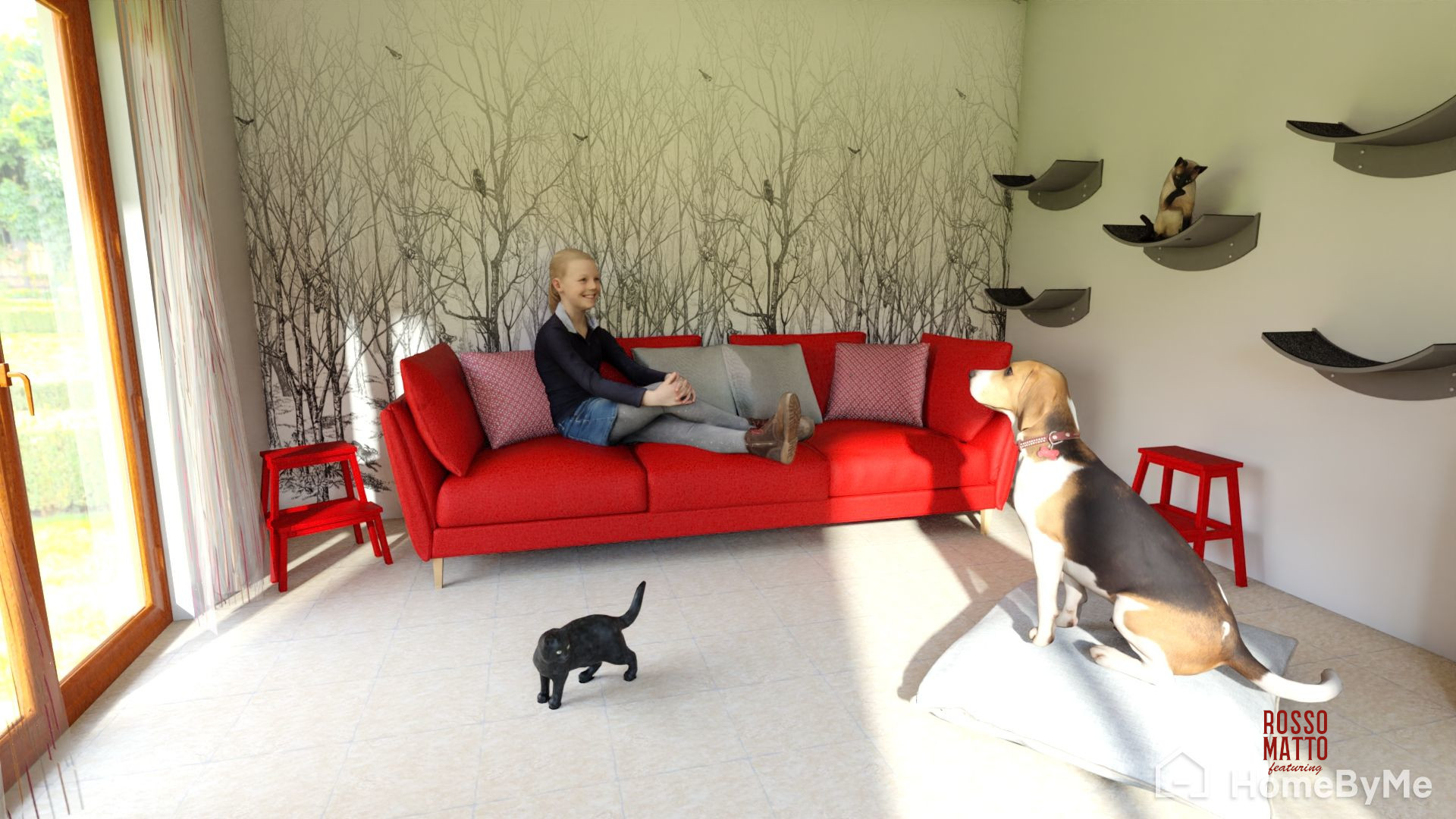 Furthermore, covers allow you to update you living room easily and cost-effectively, showing off your personality and stile.
7. Beware of plants.
Houseplants and pets are not always best friends. The American Veterinary Medical Association advises to protect your pets' health by avoiding household plants that can sicken them. Certain types of lilies, daisies and azaleas are known to be toxic. But also some nontoxic plants, like roses, bamboo or baby's breath can cause stomach upset and illness. The American Society for the Prevention of Cruelty to Animals has a comprehensive list of plants that are toxic to pets. So if you really want to add a touch of green to your living room, opt for faux plants.