We are delighted and proud of being one of the finalists of the Raising the Bar Award for Community.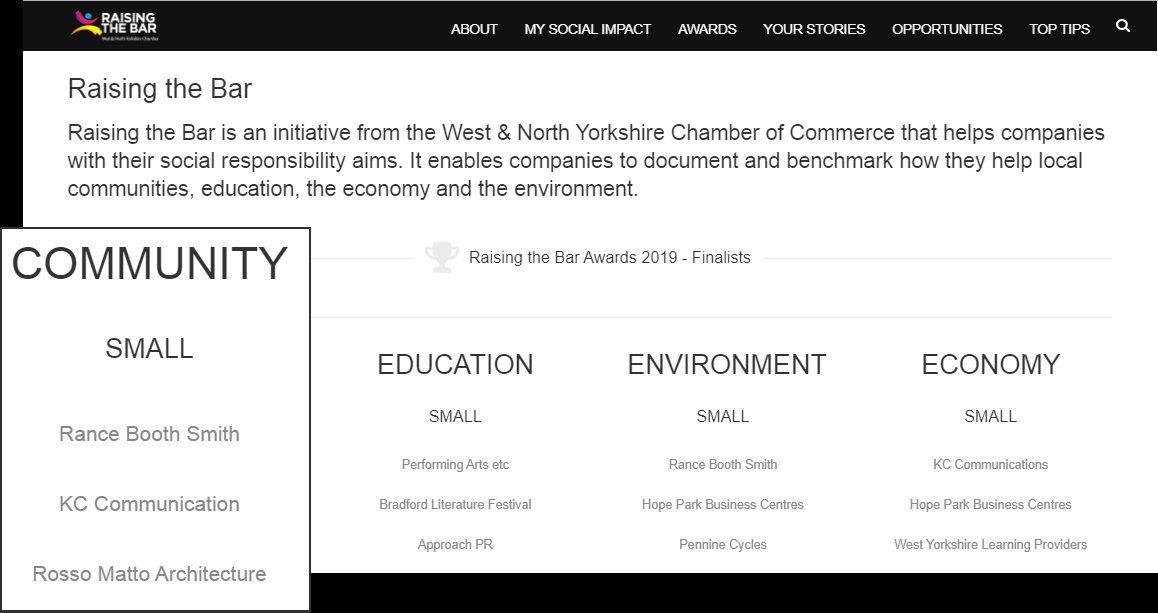 Raising the Bar is an initiative from the West & North Yorkshire Chamber of Commerce that helps companies with their social responsibility aims. It enables companies to document and benchmark how they help local communities, education, the economy and the environment.
Join us to find who the winner are!
Wednesday 6th November 2019
6pm – 8.30pm
Leeds Civic Hall