It's surely not a breaking news how coronavirus is affecting our lives and businesses, whether we like it or not. What in December seemed to be just an isolated episode in Wuhan, China, has become in few weeks an epidemic now spread to 58 countries, causing severe disruption to financial markets and global trade. Small business owners have been the very first to be negatively affected by it: travel reservations cancelled, conferences and big events postponed, factories closed and scared consumers are just few of the outcomes. The optimism and enthusiam for the beginning of a new decade was quickly smashed by what is frightfully become a human tragedy.
From a health point of view, we can find very specific basic protective measures on the World Health Organisation and governments websites. From a small business point of view, staying open–as-usual may be challenging and the pessimistic reports and surveys may not be particularly encouraging.
Here I'd like to share my 5 tips on how you can use today's current challenge to re-define your business into a new model and hopefully get through the COVID-19 storm.
1. Check your finances

.
The Bank of England has made emergency cut in interest rate from 0.75% to 0.25%, which makes borrowing cheaper. The Bank's new Term Funding scheme offers additional incentives for Small and Medium-sized Enterprises, aiming at managing the economic shock that "could prove sharp and large, but should be temporary". So companies on variable and tracker-rate mortgages can take advantage of this opportunity. You can find more information on the Bank of England website or ask your financial advisor how this can help you.
2. Make at least part of your

busi

ness

location-free.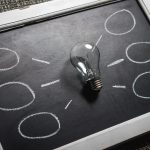 Whether your business was forced to or voluntarily opted-in social distancing, this is a great opportunity to set up and experiment with remote working. Today there are several tools and technologies to make working from home, virtual meetings and other remote collaborations easy and cost-effective. Now you have the chance to radically transform the way your company operates and you may find this new system much more efficient and sustainable for you.
3. Stay ahead in your field.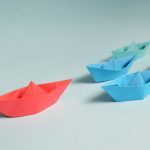 It's crucial for the success of your business that you, your staff and collaborators have the necessary knowledge, skills and tools to continue to be competent in your trade or profession. Continuing Professional Development is pivotal to keep pace with the current standards. This time of slow business – because of widespread illness or public caution – can be optimized by enrolling in online courses and attending webinars. Investing more in online education can be another fundamental change in your business.
4. Work on your business not in it.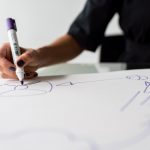 Now the day-to-day pressure may be lower and you can have some "think time". Time to think about the future, focusing on the big picture and working on your long term plan. It can be a good time to implement tools to measure and manage your business. As the adage says: "If it can be measured it can be managed. If it is measured it can be improved". Maybe you need to refine your mentoring and coaching skills? Do it now.
5. Improve your business' social media presence.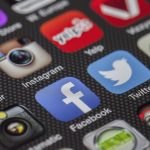 This aspect is often overlooked by SME, but social media is one of the most cost-efficient methods to increase your business' visibility. It offers an easy way for potential customers to know your business and your products. More and more people will be in self-isolation in the next weeks. Therefore more potential clients will be strolling around the internet and it's wise for your business to be there too. You may have had to temporarily close your physical premises, but you can still be open 24/7 online, eager to greet your world-wide audience.
…or…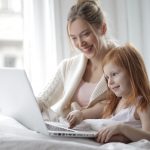 you may just want to take some time off for yourself and your family and get back to business when the dust has settled.
Do you have a plan for your small business to survive coronavirus?
Share your tips in the comments below.